Women on Bikes Have Thighs and Asses
Plus, recovering from abuse, Lhakpa Sherpa breaking records on Everest, and harassment in fieldwork

I'm hitting your inbox late today because my day felt something like this.
But better late than never. Let's dive in.
Here's what I'm reading this week
The Harassment Problem in Scientific Dream Jobs: Fieldwork in far-flung places is exciting and rewarding—until it's not. Only recently have insiders—mostly women—been able to start changing the culture. [Sarah Scoles for Outside]
Life After Escaping the World of Human Trafficking: Before she became a rising track star at Cal, Deshae Wise first had to escape a world in which her mom was beaten and used against her will daily for six years. [Jeremy Fuchs for Sports Illustrated]
Lhakpa Sherpa Breaks Her Own Everest Record: She's a single mom who works as a dishwasher at a Whole Foods in Connecticut. And she just reached the top of the world for the ninth time. [Anna Callaghan for Outside]
I Have a Theory: Women recovering from abuse are drawn to outdoor and extreme sports because it's a way to reclaim strength. [Emma Follender for Bivy Tales]
Wild Rye Is Making Our Favorite Women's MTB Apparel: "The big issue was that nothing fit. Women who are on their bikes a lot have thighs and asses—you don't want to be going uphill in tight shorts." [Megan Michelson for Outside]
Ayesha McGowan: Cycling's Trailblazer: Cyclist Ayesha McGowan is on a mission to become the first African American woman to go pro. It's a barrier that has yet to be broken, and she is moving full throttle toward changing that. [on Outside]
Last but not least: Donate to something rad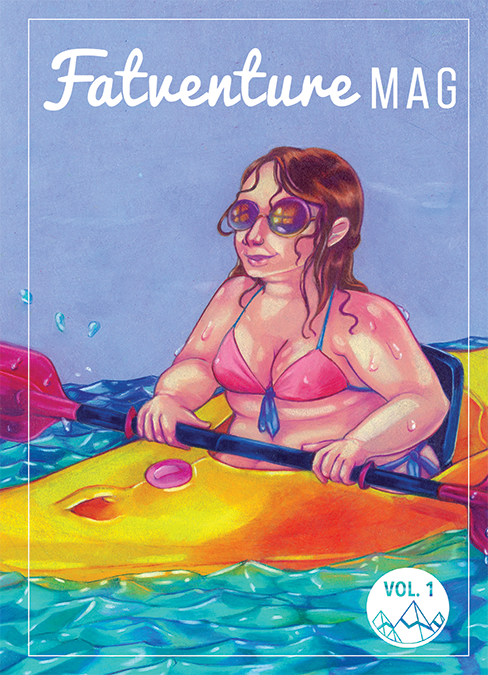 Fatventure Mag features work by fat women and non-binary creators who love being active, but don't love toxic weight-loss culture.