We're Inching Toward Equality
Plus, Blair Braverman in Vogue
Happy Monday! After a day at the crag, I am here to report that it's feeling like spring in New Mexico…and that I should probably apply sunscreen next time I wear a tank top for several hours in direct sunlight at high elevation.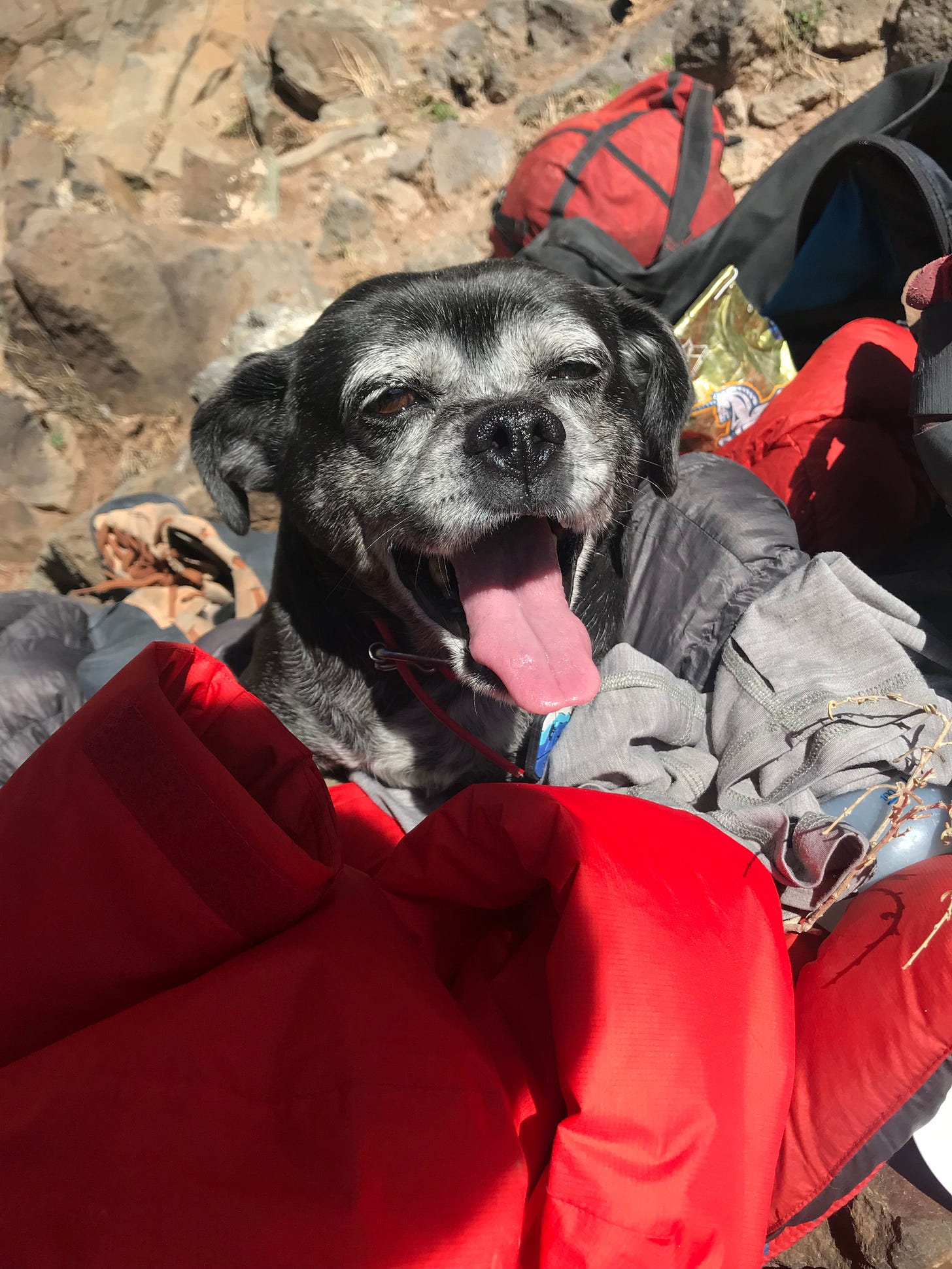 What I'm reading
Maternity Leave. Salary Minimums. We're Inching Toward Equality. There's been a recent wave of new policies that support female athletes. Are these measures enough? [Christine Yu for Outside]
Cool Runnings: What does it take to mush 1,000 miles through the Alaskan wilderness? [Blair Braverman for Vogue]
Grand Canyon Chief Cleared, But Her Return Is on Hold: After a four-month investigation that turned up no wrongdoing, Grand Canyon National Park superintendent Christine Lehnertz can go back to work. Not so fast, says her attorney. [Annette McGivney for Outside]
The Women Who Made Running History: For Women's History Month, Molly Mirhashem broke down some of the most notable women in the sport's history. [The Kick]
What We Can Learn from the Camber Outdoors Fiasco: The organization's equity pledge ignored the work of Teresa Baker and many others striving to make the outdoor industry more inclusive. So we asked a dozen of them how to move forward. [Shawnté Salabert for Outside]
U.S. Women's Soccer Team Sues U.S. Soccer for Gender Discrimination: The discrimination, the athletes said, affects not only their paychecks but also where they play and how often, how they train, the medical treatment and coaching they receive, and even how they travel to matches. [Andrew Das for The New York Times]
The Uncertain Calculus of Surviving a Himalayan Peak: Sometimes dying in the mountains is just the luck of the draw. [Anna Callaghan for Outside]
Other reads
If you haven't already, check out "Alexandria Ocasio-Cortez Is Coming for Your Hamburgers!" by David Remnick for The New Yorker.
First of all, she comes from New York, but not Trump's New York. She grew up without great privilege. She is a person of color. And she is a woman. And, "In politics," as Ashley Reese wrote for Jezebel, "women are often either characterized as hideous harpies like Hillary Clinton or pretty idiots whose 'craziness' is bound up with their sex appeal. . . . To her critics, Ocasio-Cortez is firmly in the pretty idiot category."

When I read that to Ocasio-Cortez, she could only agree. "I feel like I predicted it from day one," she told me. "The idea that a woman can be as powerful as a man is something that our society can't deal with. But I am as powerful as a man and it drives them crazy."
Last but not least