We Need More Than a Tweet
Plus, a once-secret redwoods reserve is going public

Happy Monday. I hope your weekend was relaxing, exciting, or somewhere in between. Here's where I spent mine.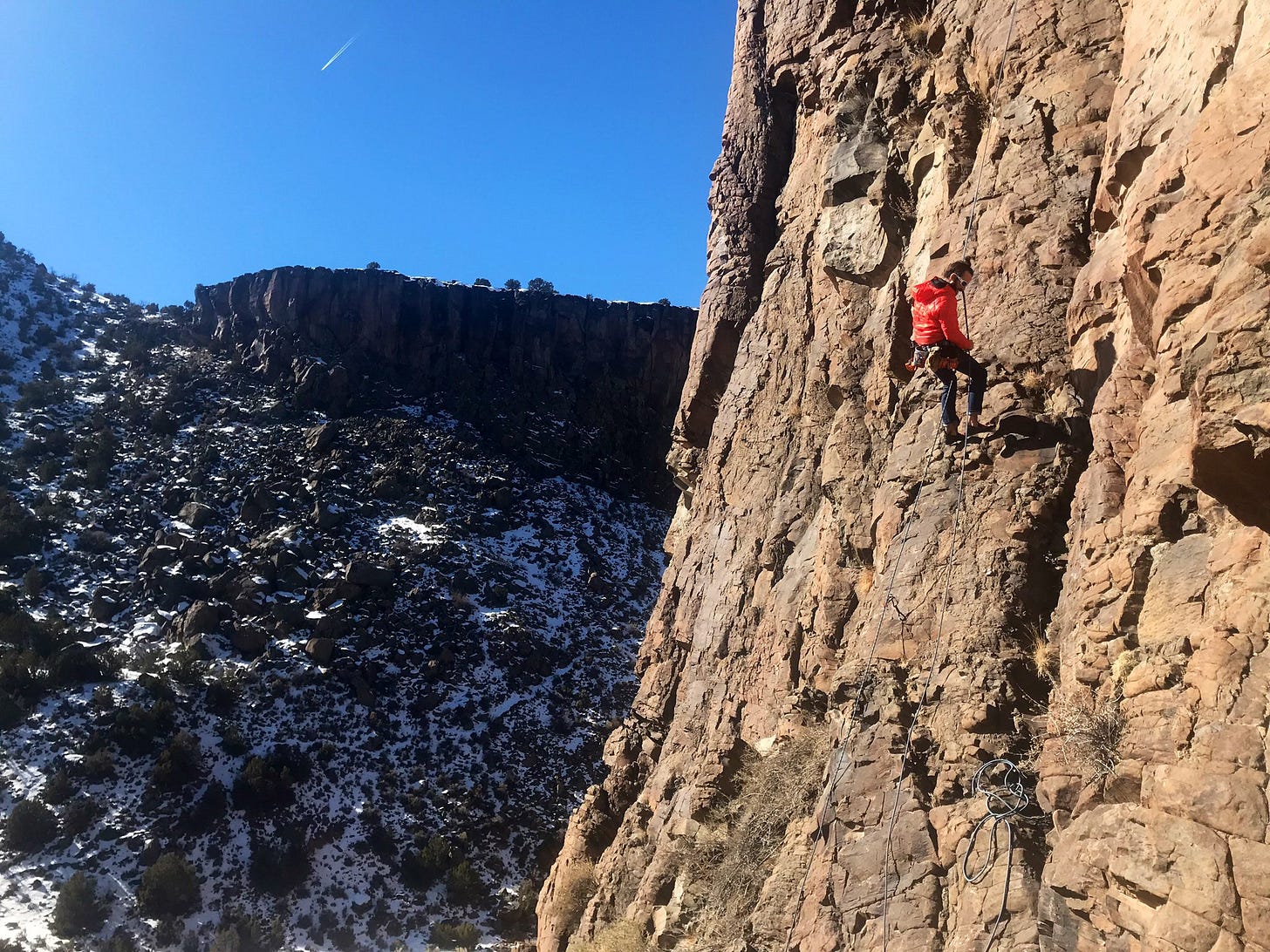 What I'm reading
Sisu Magazine: Underrepresented Stories From a Wider Outdoor World: Recently released Sisu Magazine is designed to disrupt the status quo in the outdoor industry. [Julie Kailus for Gear Junkie]
Kid Test, Mom Approved: Reima Outerwear for Kids: Two kids and one adult put the Finnish brand's new winter wear through its paces. [Rachel Walker for Outside]
Reading a River: Heather Hansman went on a solo pack rafting adventure for the sake of conservation. Paddling the 730-mile-long Green River, she learned about the future of water in the West and documented her journey in her upcoming book, Downriver: Into the Future of Water in the West. [on She Explores' podcast]
The Best Women's Daypacks, Explained as Dog Breeds: From light and adaptable to strong workhorses [Jenna Woginrich for Outside]
We Need More Than a Tweet: Maryn McKenna may have said it best with this tweet, "I am thrilled to see so many women science writers listed. I'm simultaneously discouraged that we keep having to make these lists, again and again." [Christie Aschwanden on The Last Word on Nothing]
Jasmin Paris Becomes First Woman to Win 268-Mile Montane Spine Race: She shattered the course record while expressing breast milk for her baby at aid stations. [Sean Ingle for The Guardian]
This Once-Secret Redwoods Reserve Is Going Public: Researchers are calling the majestic forest the Shangri-la of conservation acquisitions. [Clara Hogan for Outside]
Other reads
"The Myth of 'We Don't Build Houses Like We Used To'" by Kate Wagner for Curbed:
While there are a handful of wonderful postmodern residences, and while a handful of architects continue the tradition of building fine homes, there are very few residences being built for anyone other than the ultra-wealthy.
Are you happy with your sports bra?
Take this survey to help us with a story we're working on.
Last but not least
Thread.