The Women of Red Bull Formation Are Done Waiting for Rampage
Plus, what's next for the women's marathon world record?
Happy Monday! I'm on the road today, driving from Wisconsin to Minnesota and then all the way home to New Mexico. A very excited Squeaks in Minnesota pictured here.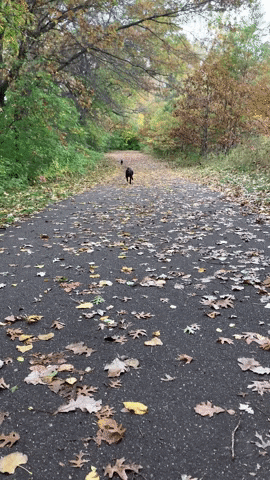 What I'm reading
The Women of Red Bull Formation Are Done Waiting for Rampage: At Red Bull Formation, hard-charging female mountain bikers hit big lines in Utah, with the hopes of starting an all-new event for women's freeriding. [Jen See and Paris Gore for Outside]
A Cougar Was Stalking Her, So She Played Metallica: When she realized a mountain lion was stalking her, Dee Gallant knew exactly what to do—blast some heavy metal. [Jason Daley for Outside]
I Wanted to Be a Soldier: "They did not say that I was the first black South African woman to win gold at the world championships. They did not say that I was the best. They did not see me as an 18-year-old woman. They did not see me as a young girl from the bush who was the best in the world. They did not see me as human at all. They saw me as science. They wanted to test my body." [Caster Semenya for the Players' Tribune]
How a Midwestern Survival Camp Is Uniting the Outdoors: As our country has grown more divided, so has the outdoors. But Seeker's Wild is bridging the gap between the two camps who love spending time in nature. [Frank Bures for Outside]
What's Next for the Women's Marathon World Record? Brigid Kosgei just ran 2:14 in Chicago—but she believes a woman can run sub-2:10. [Martin Fritz Huber for Outside]
In Other Running News:
Musings of a good boy
All my life, I've been asked by my humans a boggling question: "Who's a good boy?"

I have every right to assume that they must be talking about me. After all, I come when called, I sit and stay on command, I never help myself to the food they leave carelessly within my grasp. 

And yet they ask and ask and ask. Do they really not know the answer? Do they expect me to tell them? Is it possible (as they would have me believe when I chase squirrels or bark in the car) that I might not be a good boy?
Read the whole thing here, by Tioga the dog.
Last but not least