The Shutdown Shit Show
Plus, I'm launching a new newsletter!

Happy Monday. Pictured here: the snow that ruined my climbing plans this weekend, but looked pretty.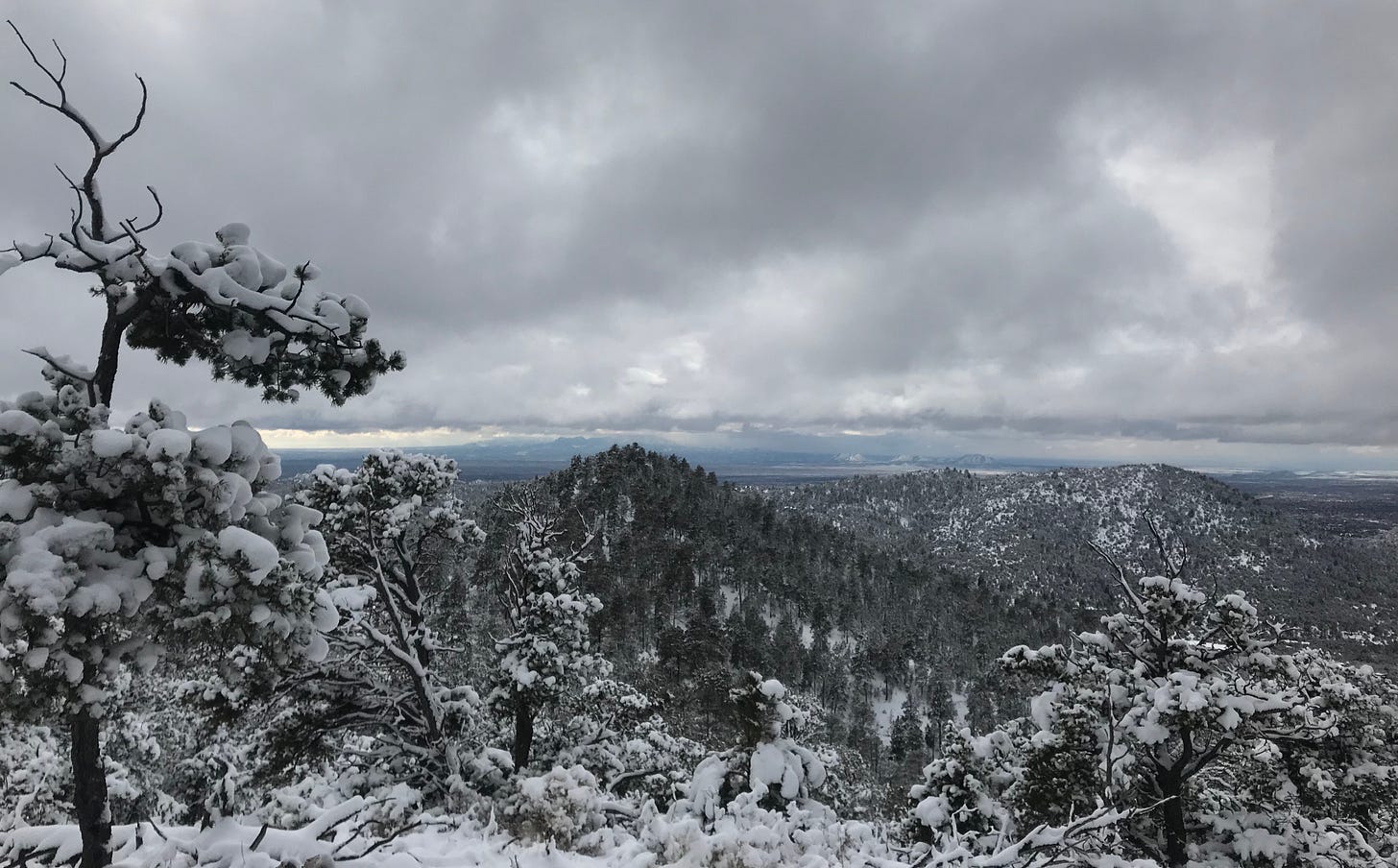 Either a lot's been happening, a lot has been published, or I've had too many cups of coffee—probably all three—but I've got an extra-long issue for you this week. Diving in!
What I'm reading
Is Sunscreen the New Margarine? Current guidelines for sun exposure are unhealthy and unscientific, controversial new research suggests—and quite possibly even racist. How did we get it so wrong? [Rowan Jacobsen for Outside]
Are Experiences for Women Making the Outdoors More Inclusive? The question at hand: Is this model effective in leveling the playing field, or has it gone too far to authentically facilitate true integration of women in adventure sports that have historically been dominated by men? [Cassidy Randall for REI]
The Green New Deal Is a Great Deal for the Outdoors: The initiative, led by Alexandria Ocasio-Cortez, is ambitious, but some in the outdoor industry argue it's the only hope for saving wild places from climate change. [Cameron Fenton for Outside]
The Future of Mountain Guiding Is Women: There is so much power in women teaching women. It helps to reinforce the idea that we, as women, can be the experts, the decision makers and the teachers in the outdoors. [Shelma Jun for Arc'teryx]
Water Stone Outdoors: Located in the home of HomoClimbtastic, this store invites everyone to join their wacky scene—and helps preserve one of the world's most epic playgrounds. [Virginia Schmidt for SNEWS]
Can a Fasting Diet Help You Live Longer? A fast-mimicking program called ProLon claims it can. [Mary Turner for Outside]
Watch: Emily Harrington's Ted Talk: "The conventional wisdom behind being mentally strong and confident is to quash all negative thoughts and emotions. Doubt, fear, and discomfort are considered signs of weakness and should be 'conquered.' As a professional rock climber and mountain adventurer for the last 22 years, I'm presenting an alternative approach to such feelings. Beating them and/or pretending they don't exist doesn't work."
Subscribe to my new newsletter
Those of you who know me well have probably worried about my deep obsession with true crime at some point. This is fair. Not everyone drifts off to sleep listening to murder podcasts. But I was raised on Hitchcock, Nancy Drew, and Murder She Wrote (hi, Mom👋), and somewhere along the way I became a sucker for the real stuff.
So I'm launching a new newsletter that will compile the best true-crime reads, updates to relevant cases, and maybe a historical murder or two. It won't be every week like this one is. (I'm taking a note from Molly Mirhashem's The Kick and sending out an issue when I feel like I have enough solid content to include instead of sticking to a strict schedule.)
But if you sign up now, you won't miss anything. Subscribe to Murder She Read here. I'll aim to publish the first one sometime this month.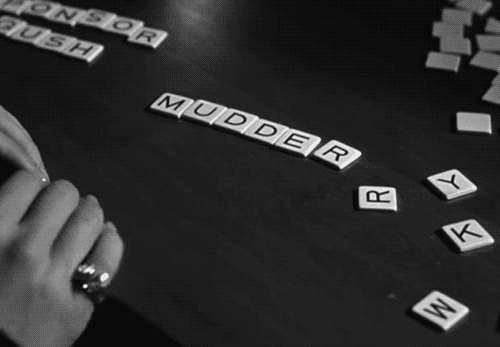 GIF courtesy

Giphy
The shutdown shit show
The shutdown made a mess of a lot, including public-health inspections, the Bureau of Indian Affairs, and lot of folks' livelihoods across the board. Among the shambles: our parks. At Outside, we spent a lot of time talking about how public lands are faring.
Why Are National Parks Still Open? Nobody Knows. Parks are being destroyed, people are dying, and no one's in charge. [Wes Siler]
It's Not OK to Poach Trails in Unstaffed National Parks: From mountain bikers in California to snowmobilers in Montana, renegade adventurers see the shutdown as a chance to get away with anything. They need to stop. [Marc Peruzzi]
Trump's Wall Fight Will Worsen California Wildfires: The shutdown is hampering fire prevention efforts in the state, even while the President looks to disaster-relief funds for his wall. [Wes Siler]
"It's Bizarro Land": Joshua Tree Will Remain Open: Plus, a new protocol will make it more difficult for other parks to close during the shutdown. [Chris Van Leuven]
Someone Died in a National Park During the Shutdown: A man fell from Yosemite's Nevada Fall on Christmas Day [Wes Siler]
The Volunteers Cleaning Our Parks During the Shutdown: Hundreds of people, from the Everglades to Yosemite, have mobilized as part of a grassroots effort to rid national parks of refuse while federal employees remain furloughed. [Kaelyn Lynch]
Interior Remains Open for Business—for Oil Companies: Eight hundred of the 2,300 Bureau of Land Management staff who remain on duty during the shutdown are dedicated to serving the oil and gas industries. [Wes Siler]
Other reads
If you haven't yet, you'll want to read Anne Helen Petersen's "How Millennials Became The Burnout Generation" on BuzzFeed.
You don't fix burnout by going on vacation. You don't fix it through "life hacks," like inbox zero, or by using a meditation app for five minutes in the morning, or doing Sunday meal prep for the entire family, or starting a bullet journal. You don't fix it by reading a book on how to "unfuck yourself." You don't fix it with vacation, or an adult coloring book, or "anxiety baking," or the Pomodoro Technique, or overnight fucking oats. The problem with holistic, all-consuming burnout is that there's no solution to it. You can't optimize it to make it end faster.
Last but not least