The Government Is Moving to Shrink Bears Ears for Good
Plus, on the confusion of ski fashion
We had a lot of dogs at our house this weekend. Six good dogs. Here are four.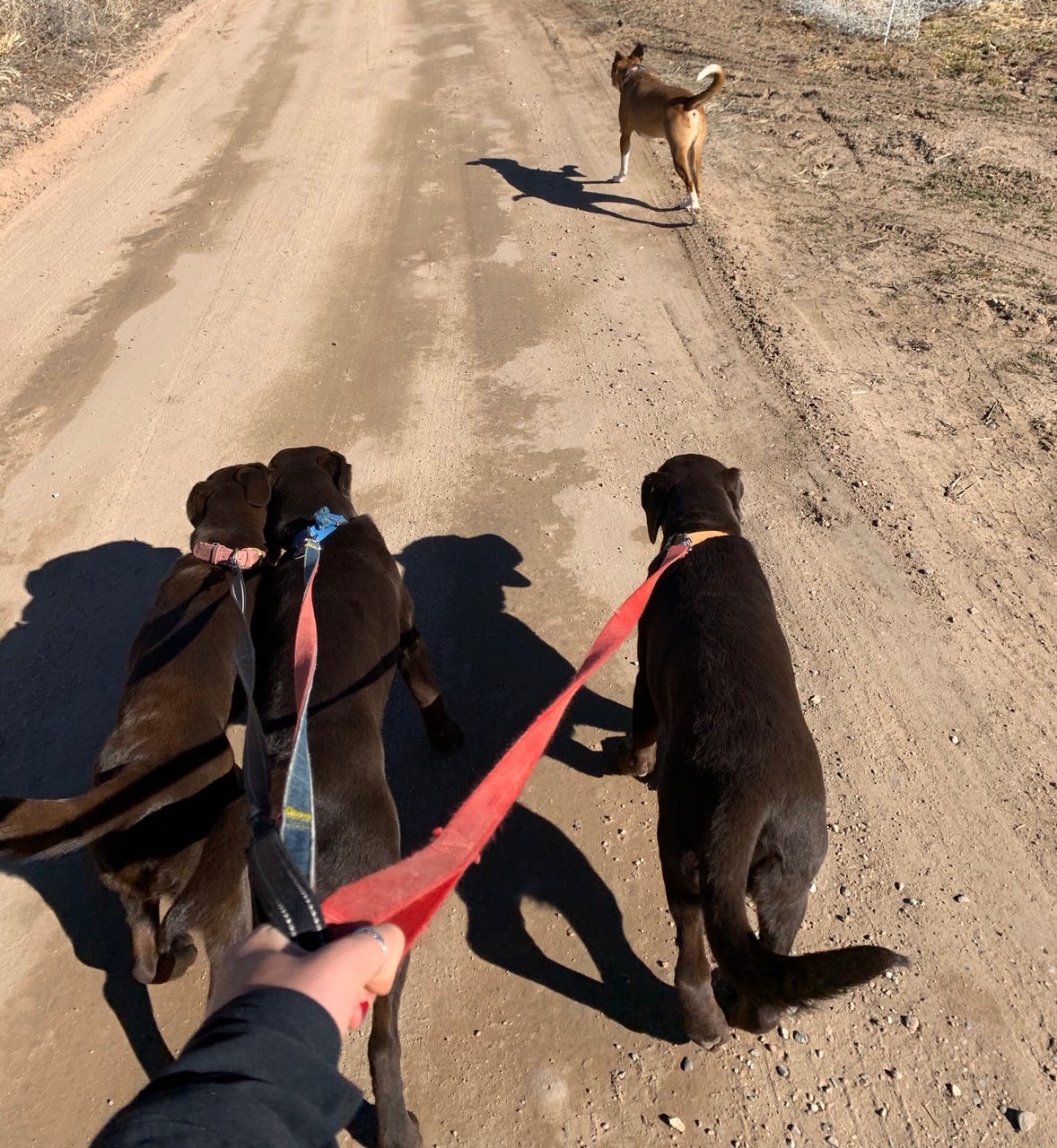 What I'm reading
Ski Fashion Confuses Me: One writer's meditation on the confusing world of snow-sports apparel. [Erin Berger for Outside]
Altra Announces Alysia Montaño and Tina Muir to the Team: And both women are pregnant. [via Endurance Sportswire]
The Government Is Moving to Shrink Bears Ears for Good: Despite pending lawsuits, the administration is forging ahead. [Heather Hansman for Outside]
This Trail Marathon Is Deep Inside Antelope Canyon: Harold Bennally wanted to run the Boston Marathon in moccasins. So he planned a fundraiser on the Navajo Nation to get there. [Tomás Karmelo Amaya and Philip Kiefer for Outside]
Race Walkers Lose Bid to Add Women's 50K to Olympics: Even though there's a men's. [via AP]
Blair Braverman's Favorite Wool-Free Clothing: The queen of wool on what she'd wear if she were forced to never wear wool again. [Blair Braverman for Outside]
Emails Show DOI Falsified Fire Data for Political Ends: The Trump administration manipulated emissions reporting from the deadliest fires in California history to promote logging. [Wes Siler for Outside]
Christina Koch returns to Earth
She's back after 328 days aboard the International Space Station, more than any other woman.
Last but not least