The Environmental Threat of Trump's Wall
And women love bikes, so why don't they cycle to work?
Hi everyone! After holiday chaos, starting renovations on our home, beginning to learn to ski, and time simply getting away from me, I've returned and vow to get back on track with these newsletter sends.
I've never been big on strict resolutions, and I'm an avid hater of crazy diets and absurd gym vows, but I do think the end of the year is a good time to take a step back, reflect on what we've accomplished, and set some rough goals and guidelines for next year. In 2020, I hope to publish more things that I'm proud of, have better trained puppies, significantly improve my newfound skiing skills, bake more bread, work a little less, and spend more time with the people I love.
Happy New Year, everyone. I've got a good feeling about 2020.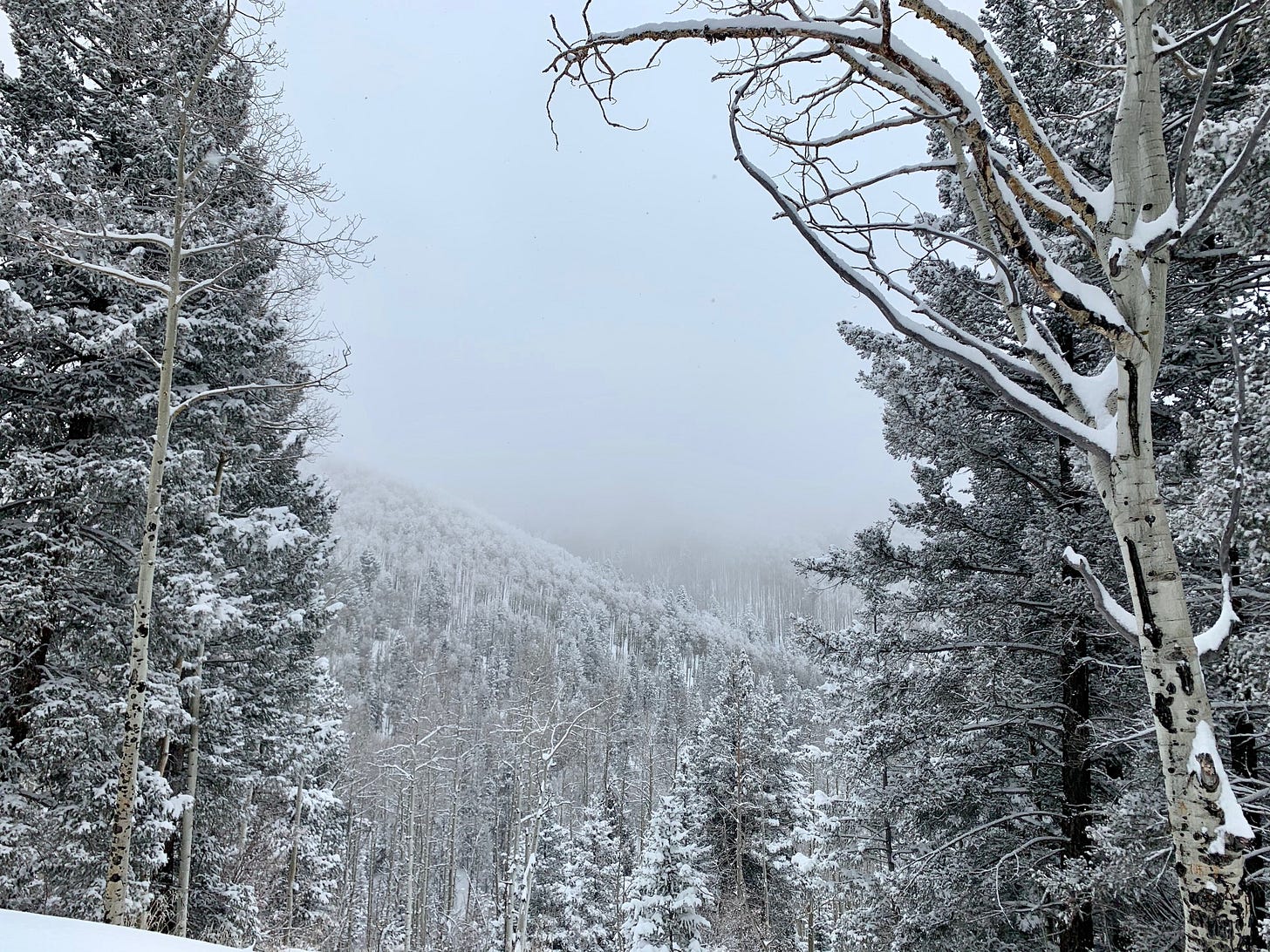 What I'm reading
Katie Burrell's 'Dream Job' Pokes Fun at Ski Tropes: The comedian's takedown of ski-industry tropes has become a runaway hit. [Heather Hansman for Outside]
Women Love Bikes—So Why Don't They Cycle to Work? But survey after survey finds that one concern trumps all others: safety. Women are more likely than men to say they want safer cycling. Many cities have failed to deliver on this score. [Dasia Moore for QZ]
The World Champ of Fly-Casting Just Wants to Be a Teen: Maxine McCormick is already a fly-fishing legend. But how can a 15-year-old make her way through a world dominated by retirees? [Chris Wright for Outside]
Putting Exercise Suggestions on Food Labels Is a Horrible Idea: Researchers think explaining how to burn off calories would combat obesity. Instead, it will kill people like me. [Danielle Campoamor for InStyle]
New Mexico's White Sands Is Officially a National Park: The country's largest dune field has been a national monument since 1933, but now it's our 62nd national park. [Maura Fox for Outside]
Why Some Skiers Puke—and What They Can Do About It: Skiing make you a little queasy? You're not alone—and living in Colorado doesn't make it any better. But there are lots of ways to counteract the nausea. [Erin Berger for 5280]
The Environmental Threat of Trump's Wall: Parts of the southern border are ecological wonderlands. The wall threatens 23 endangered and at-risk species. [Adam Skolnick for Outside]
The best of
There have been a lot of best of lists lately. (This one, for example, is well worth a read.) Honestly, I love them. That's where I discover some of my favorite recipes and make my reading to-do lists. Here is one that is near and dear to my heart.
The Outdoor Advocacy Project
Congrats to my friend Katie Boué on her banner month/year. In December, she launched The Outdoor Advocacy Project. Check it out. Get involved. Save the planet.
Outdoor Advocacy Project was born from a commitment to provide the education and empowerment needed to harness the positive impacts we can have when we raise our collective voices for outdoor good.
Last but not least
Happy birthday, Sierra. Thanks for being awesome.