The Best Holiday Diet Is No Diet
Plus, mountain biking's road to gender equality and on sleeping with dogs

I'm writing to you from my mama's home in The Great North. For those of you who don't know me well, I grew up in Minnesota, left promptly after high school, and have since gradually moved to (mostly) warmer and drier places. Now that I call the high desert home, I've gotten soft when it comes to cold and snow. However, there was once a time when I gleefully piled on layers before braving snot-freezing temperatures. Evidence: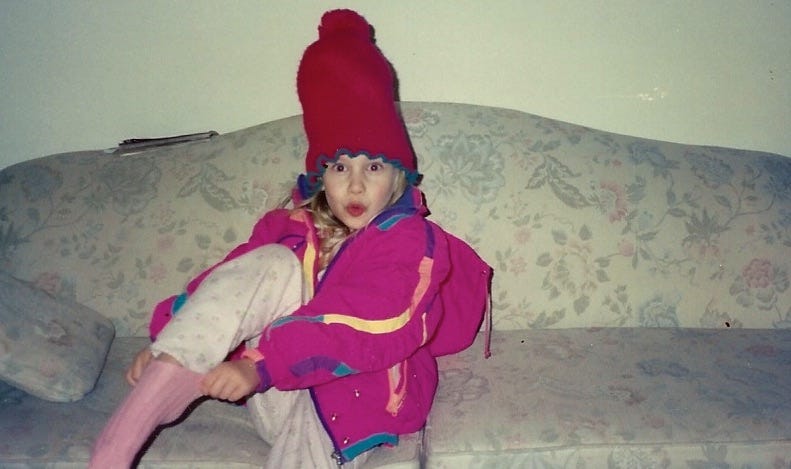 A quick heads up that I'm going to take off next week's send of Sticks & Stones. I'll be on a climbing trip in the Southwest, and hopefully unplugging for once in my life. So I'll be back in your inbox in a couple weeks. For now, I'm leaving you with a longer-than-usual issue and wishing you all a very happy holiday season and a motivating, inspiring, or whatever-else-you-need-it-to-be new year.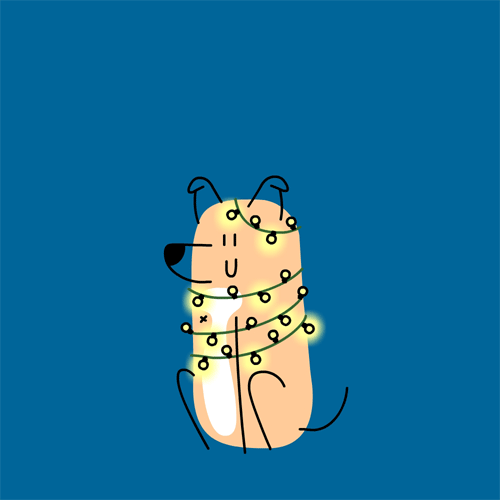 GIF: Csaba Klement, Giphy
What I'm reading
Andraya Yearwood Knows She Has the Right to Compete: She is one of the fastest teens in Connecticut. So why do people not want her to run? Because this 17-year-old Black transgender girl represents what they are afraid of: no longer being the norm. [Mirin Fader for Bleacher Report]
Mountain Biking's Bumpy Road to Gender Equality: Subtle changes in perceptions of female athletes may seem like a small step, but the implications represent a greater victory and an opportunity to keep moving. [Annie Pokorny and Kate Courtney for Outside]
Dawa Yangzum Is First Nepalese Female IFMGA Guide: Congratulations, Dawa! (via Gripped) P.S.: Here's a fantastic profile Anna Callaghan wrote on her earlier this year: "Smashing Guiding's Glass Ceiling"
Sherpa women aren't encouraged to climb mountains. But that wasn't going to stop Dawa Yangzum Sherpa, who grew up in a Himalayan village with no electricity or running water but knew that she would one day summit Mount Everest. At 21, she stood on top of the world and then started a new quest: to become the first woman from her country to earn mountaineering's most elite title—an IFMGA.
Defying War and Catcalls, Syria's Women Hop on Climate-Friendly Bikes: "I don't like the idea that women are victims. We should take action. We should do something about it. We have to protect our rights." [Laurie Goering for Reuters]
The Best Holiday Diet Is No Diet: Eat what you want to eat, exercise when you can, stop labeling food as good and bad, and enough with the guilt. [Abigail Barronian for Outside]
Allyson Felix on Pregnancy and Motherhood: "Only so much of this you can predict, much less control." [Ramona Shelburne and Allyson Felix for ESPN]
The Road to the Iditarod: Blair Braverman (our favorite musher) will be at the start line when the Last Great Race kicks off in Anchorage on March 2, 2019. In the first of a pre-race series of dispatches for Outside, she talks about the remote Alaskan lodge where she's training for the big event.
You could "be warm and have money," as one Iditarod veteran (optimistically) imagined the non-mushing life during a recent conversation. Or you could cross the Last Frontier at a dog's pace, step by step, your mukluks gliding inches from the ground, staring at your best friends' butts by the glow of your headlamp. I know where I'll be.
Running Wisdom from the Authors of 'The Happy Runner': Don't compare yourself to others, and embrace the slog. [Martin Fritz Huber for Outside]
Dogs are bad at sharing beds
A recent study claims women sleep better alongside a canine. But we know the truth: dog owners are deluding themselves that they're getting any sleep at all. A very funny takedown by the one and only Erin Berger.
I present as counterpoint the dog who farted toxically all night and the other who had to change position every hour on the hour, and pawed frantically at the blanket for snakes before lying down. (I've looked it up, it's because of snakes.) To the many study respondents who also thought a dog in bed increased their feelings of comfort and security, I present the dog who stared intently at the ceiling and growled a little, then fell asleep, leaving me up on ghost watch late into the night.
Other reads
My former editor E.J. Dickson wrote a very smart piece: "What's Missing in All the Praise of Rachel McAdams's High-Fashion Breast Pump Photo Shoot."
Ultimately, McAdams's photo shoot falls squarely in this category. Were it to be truly subversive, she might've been shot not with dramatic eye makeup and a cropped designer jacket, but in sweatpants and an ugly nursing bra at 3 in the morning blearily watching Netflix, or desperately trying to eke out one more ounce in a cramped supply closet before a business meeting.

Diamonds and Versace may look a lot cooler, but for celebrity moms to truly help normalize breastfeeding, it may be more helpful to showcase the reality of what breastfeeding looks like first—or, better yet, to advocate for better policies to support nursing moms.
Last but not least