#RecreateResponsibly
Plus, there's never been a better time to master the art of self-sufficiency
Hey everyone! Coming at you on a weird day, right before the long weekend, because I'm planning to take next week off.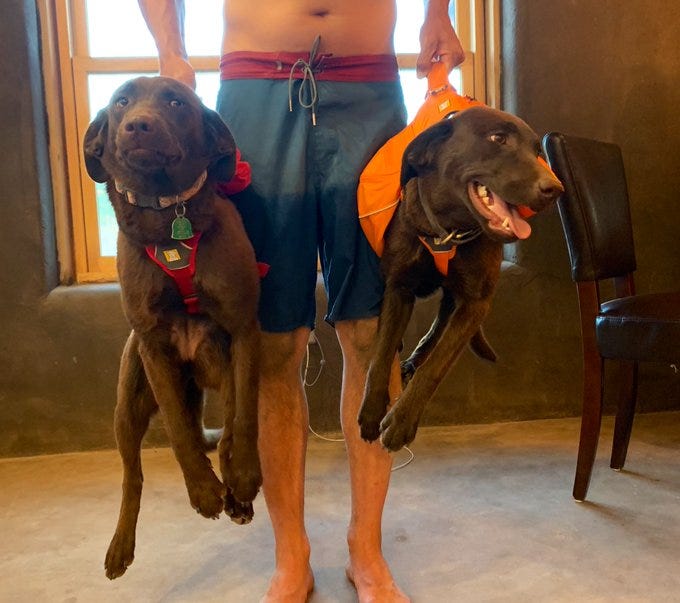 I hope you have some fun plans that allow you to get outside, but in a responsible way.
Which brings me to…
#RecreateResponsibly
Shoutout to my friend Katie Boué, who's leading the social campaign.
As parks, trails, and beaches begin to reopen, it can be confusing to navigate this "new normal" in terms of how to recreate responsibly. The new #RecreateResponsibly guidelines give advice on how to get outdoors right now. When you choose to recreate responsibly, you are doing your part to keep yourself and others safe and healthy. No one wants to see our parks, trails, and beaches re-closed, and we can all do our part to take care of each other and these places so we can maintain access. We all have a shared responsibility to care for these places and ensure they remain for future generations to enjoy. Lead by example and join me in learning how to #RecreateResponsibly.
What I'm reading
How This Race Doubled Participation by Women: Organizers of the popular Grinduro California gravel event wanted to do better than its 15 percent non-male participation rate. So they set aside spots for women, femmes, and trans and nonbinary people, and sold out in four hours. [Abigail Barronian for Outside]
Founding Mothers of Professional Surfing: The early trailblazers who fought for equal pay and established the sport on a global scale. [Lauren L. Hill for Gestalten]
How to Do Everything Yourself: There's never been a better time to master the art of self-sufficiency [A new package on Outside]
Why a Product Manager Wants You to Forget Her Gear: Jessica Rogers and her team make some of our favorite trail-running gear. [Martin Fritz Huber for Outside]
How to Practice Self-Love After a Breakup: Sometimes the best thing for a relationship is to let it go. [Blair Braverman for Outside]
Two Climbers. Best Friends. Only One Ticket to the Olympics. The Tokyo Games have been put off, but the battle to get there created an unusual rivalry in an event that has never been in the Olympics before. [Ari Schneider for The New York Times]
Why This Woman Chooses to Live in a Ghost Town: As one of the only inhabitants of an abandoned railway stop in eastern New Mexico, Debra Dawson has been social distancing for decades. Attracted to its history and surrounding landscape, she's found happiness far away from just about everyone. [Samuel Gilbert for Outside]
Tracksmith Wants to Redefine Running Sponsorships: The company is upending the traditional athlete contract model, by hiring Mary Cain and Nick Willis as full-time employees. [Martin Fritz Huber for Outside]
Last but not least