Please Stop Policing Women's Bodies
Plus, the world's first backpacking queen

Happy Monday. Hope your weekend was rad. I spent mine at the crag.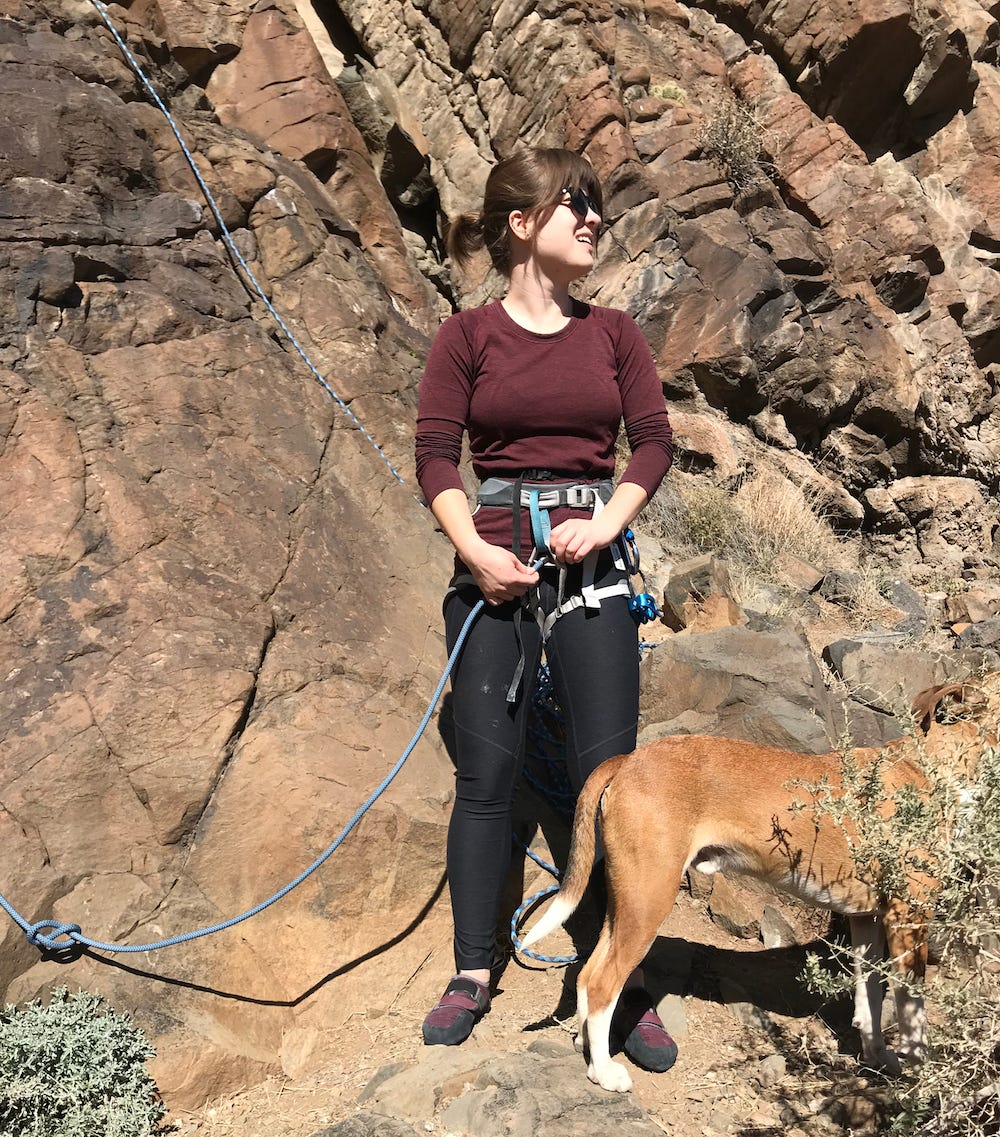 Let's dive in. Note: I've got a lot of Outside links this week. Usually I try to mix it up, but I figure if we're publishing this much stuff that fits into this newsletter, that can't be a bad thing.
What I'm reading
Miss Jean's Wild Ride: What happens when America's most fabulous advice columnist fires up her polka-dot car and hits the road to ask total strangers about love and cleaving in a bunch of tiny towns called Eden? Let's just put it this way: Paradise is Regained, and John Milton himself would have said, "Oh. My. God." [E. Jean Carroll for Outside]
Pattie Gonia Is the World's First Backpacking Queen: A Nebraska-based photographer is bringing positivity and drag culture to the great outdoors—in six-inch heels. [Grace Perry for Outside]
Why Is Free People Suddenly Making Ski Apparel? The hipster brand's new ski apparel line is more about fashion than function. But if making the sport trendy gets more women on snow, then that's OK. [Heather Hansman for Outside]
This College's Sports Bra Ban Is a Disgrace: Athletes at Rowan University were banned from running in sports bras because it "distracted" the football team. The incident highlights a much bigger issue about policing women's bodies. [Christine Yu for Outside]
Khadjou Sambe: The Surfer with Olympic Dreams: The Senegalese surfer is making fans all over the world. Next stop: The 2020 Olympics. [Anne Wernikoff for Outside]
Every Bike Shop Should Be Like Hard Knox Bikes: Owner, founder, and mechanic Binky Brown started the mobile shop and educational space to serve marginalized communities in the Bay Area. [Kathryn E. Styer for Outside]
This. Is. Awesome.
Last but not least