It's OK to Eat More and Exercise Less During Quarantine
Stop worrying about weight gain. The pandemic gives you enough to think about.
Hey everyone. Hope you're safe and healthy. I've got a Zoom birthday (if that isn't a nod to the times, I don't know what is) to attend this evening, so I'm moving quickly on this send. Please forgive typos, stupid mistakes, etc.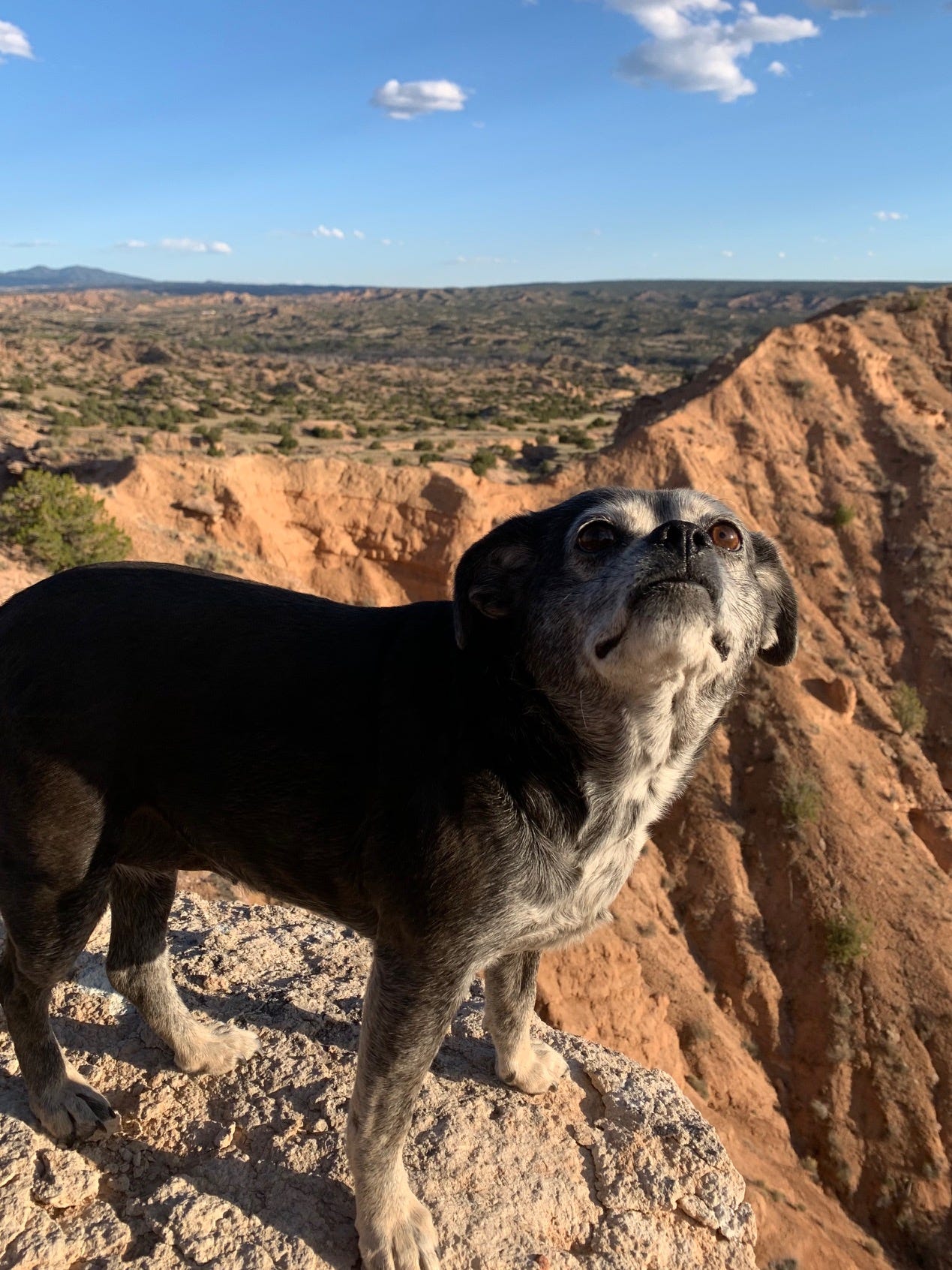 (P.S. Stell says hi.)
The virus edition
It's OK to Eat More and Exercise Less During Quarantine: Stop worrying about weight gain. The pandemic gives you enough to think about. [Christine Byrne for Outside]
The People in Idaho's Coronavirus Epicenter Have a Message for the Rest of Us: The rural area around Sun Valley, Idaho, became one of the earliest hot spots of COVID-19 cases in the US. Now, its residents can teach us something about what's next. [Anne Helen Petersen for BuzzFeed]
Why Surfers and Climbers Break Social Distancing Rules: Flouting the law is in our blood, but for the time being, caution equals caring. [Daniel Duane for Outside]
What Environmentalism Can Teach Us About Staying Home: Lessons from Wendell Berry, Wallace Stegner, and my neighborhood trees. [Heather Hansman for Outside]
The think about something else edition
For Montana Wilderness Vet Marie Griffis, Winning Gaucho Derby Horse Race Was the Ultimate Survival Test: "It was a very dangerous race. It wasn't just a horse race. It was a huge test of survival skills." [Richard Dunwoody for the Billings Gazette]
How to Hike Solo and Make it in Outdoor Journalism with Shawnté Salabert [via Caroline Gleich's podcast]
Last but not least