It's Important to Keep Talking About Climate Change Now
Plus, wilderness is all around you
Hey everyone. I hope you're staying healthy and not losing your minds as you self-isolate. I spent most of the weekend moving into our new home.
I also finally have an oven again, so I have been baking like nobody's business, which has been lovely.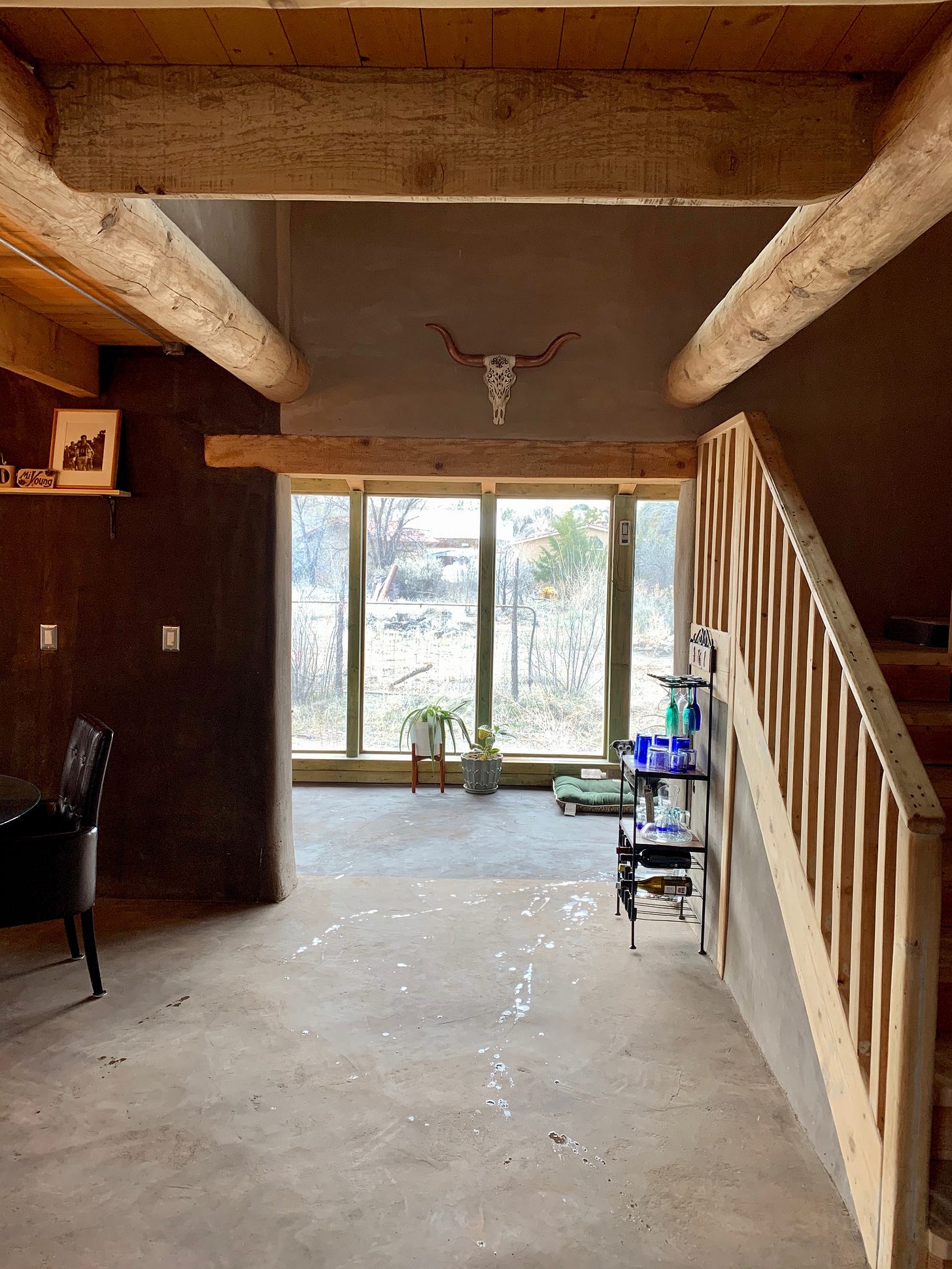 Please note: The dribble on the floor is from thirsty labs chugging water, not doggie accidents
I've been thinking about how I can make this newsletter more useful during these times when we all have a lot of extra spare reading time. I don't have a great solution yet, so please let me know if you think of anything. What would be fun? Stuff my partner and I are planting? DIY home projects? Recipes? Maybe that's overkill.
For now, I'm going to hit send and take the dogs on a (very remote and local) walk to get a little fresh air and a change of scenery. Here's some stuff to add to your reading list.
What I'm reading, the virus edition
It's Important to Keep Talking About Climate Change Now: Is it tone-deaf to talk about climate right now? Or is this an opportunity to tackle major global problems in tandem? [Heather Hansman for Outside]
Yukon Athlete Completes Ambitious Expedition to Store: Satire: In desperate need of provisions before the coronavirus hit her area, Eva Holland set out on a journey—alone and unsupported. [Eva Holland for Outside]
The Coronavirus May Hit American Ski Towns Harder Than Urban Areas: Mono County, home of Mammoth Mountain, has the highest per capita COVID-19 rate in California; Data shows counties with ski resorts have higher rates than urban areas. [Monica Prelle on Medium]
DOI Is Using Coronavirus as a Smoke Screen: With the public distracted, Secretary Bernhardt is advancing environmental harm. [Wes Siler for Outside]
What Happens When You Need a Rescue During a Pandemic: A harrowing backcountry rescue at 11,000 feet exposes the precarious situation first responders are in thanks to the coronavirus pandemic. [Devon O'Neil for Outside]
Parks Are Closing—but Wilderness Is All Around You: Social distancing is a prime opportunity to discover the nature in our own backyards and redefine our idea of what's wild. [Boyce Upholt for Outside]
What I'm reading, the think-about-something-else edition
The Frontier Couple Who Chose Death Over Life Apart: Artist Eric Bealer was living the remote, rugged good life in coastal Alaska with his wife, Pam, an MS sufferer, when they made a dramatic decision: to exit this world together, leaving behind precise instructions for whoever entered their cabin first. Eva Holland investigates the mysteries and meaning of an adventurous couple who charted their own way out. [Eva Holland for Outside]
The Bloody History Behind Land-Grant Universities: Expropriated Indigenous land is the foundation of the land-grant university system. [Robert Lee and Tristan Ahtone for High Country News]
There Are No Winners with 'The Biggest Loser': When the long-running TV game show relaunched in January, it promised a kinder, gentler version suited for the current health climate. It didn't deliver. [Nick Heil for Outside]
Last but not least