How We Can Build an Anti-Racist Outdoor Industry
Plus, women will race the same TdF as men for the first time in history
Hi readers! Thanks for your patience between sends these days. I've been extra busy with work, family, and the farm, so my newsletter has become more sporadic than it once was.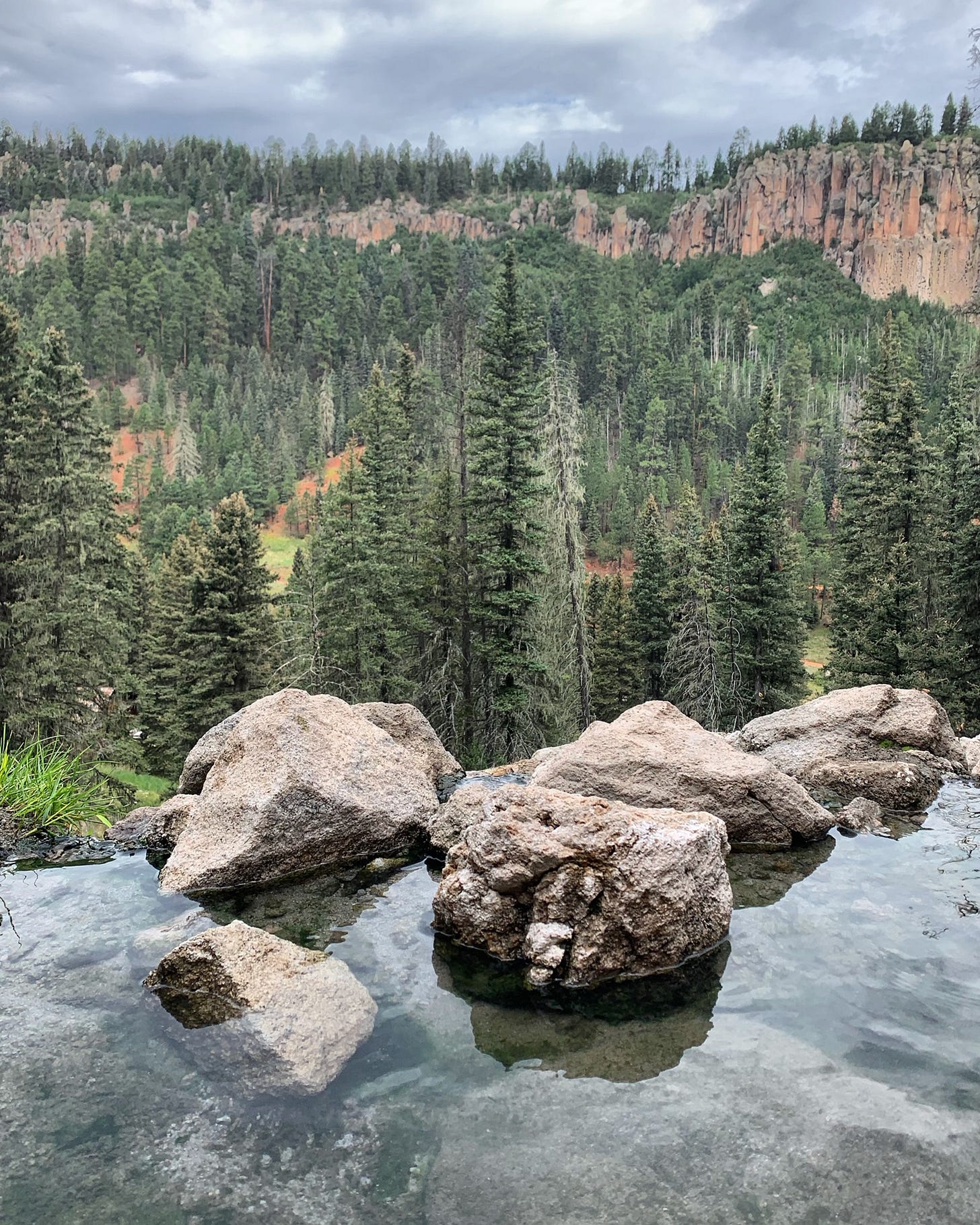 What I'm reading
The Thru-Hikers Who Finished the AT During the Pandemic: After months of trespassing and hiding from rangers, two hikers completed the Appalachian Trail in June. Their sagas raise questions about what it means to be outdoors in the United States right now. [Grayson Haver Currin for Outside]
Twelve Minutes and a Life: Ahmaud Arbery went out for a jog and was gunned down in the street. How running fails Black America. [Mitchell S. Jackson for Runner's World]
We Can No Longer Take Breathing for Granted: Between a global pandemic, protests against police brutality, and unprecedented environmental rollbacks, a lifelong asthmatic reflects on how 2020 is the year we must come to terms with the tenuous nature of this simple act—and why ensuring our fragile future begins with protecting our air. [Amy Irvine for Outside]
Reexamining the Mythology of the Tarahumara Runners: "In other words, it's not about the shoes. Societies become good at the things they value, and the Tarahumara, rather than possessing some exotic hidden superpower, simply reflect that truth." [Alex Hutchinson for Outside]
The Black Equestrians Fighting Police Brutality: From Houston to Minneapolis, protesters on horseback are sending a powerful message. [Ikya Kandula for Outside]
Indigenous Tribes Condemn Trump's Border Wall Destruction as President Protects Confederate Monuments: One tribe member said destruction was "just about as disrespectful as us going into Arlington cemetery and setting off explosions." [Gino Spocchia for The Independent]
The Tour de France Goes Virtual: "Arguably the biggest shift, however, is that while elite women get a meager one-day race in real life (la Course), on Zwift they will race all six stages, on the same courses, over the same distances, as the men." [Joe Lindsey for Outside]
Walking Is Making a Major Comeback: Many of us have long dismissed this gentle, approachable activity for more adrenaline-pumping forms of exercise. We've been missing out—big-time. [Gloria Liu for Outside]
Bikes Should Be Used for Revolution—Not Police Violence: Bicycles have been agents of change and rebellion since the 19th century. That's why seeing law enforcement use them to repress protesters feels especially jarring and wrong. [Eben Weiss for Outside]
How Oiselle Is Committing to Anti-Racism: The women's running apparel company just signed activist Alison Désir and diversity and inclusion consultant Courtney Carter and is creating an advisory group to prioritize diverse voices. [Michelle Hamilton for Outside]
How to Validate Yourself: A lot of people get recognition because they do groundbreaking, brilliant, and deserving work, work that rises to the top through merit alone. But there are other groundbreaking, brilliant people who don't always get recognition. [Blair Braverman for Outside]
Eliot Jackson on the Necessity of Speaking Out Now: The professional mountain biker has never made race a platform. But amid the protests against racial injustice, he opens up about being Black in a predominantly white sport, the challenges he's faced on and off the track, and what we can all do to address bias in the outdoor community. [Eliot Jackson for Outside]
Meb Keflezighi on Being Black in America: In the midst of protests against police brutality and a global pandemic, four-time U.S. Olympian Meb Keflezighi weighs in on racism and running. [Martin Fritz Huber for Outside]
Contribute to Outside
I've wanted to work for Outside since I was 22—I even wrote my thesis in grad school on it. If you had told me then that I'd be overseeing the site now, I wouldn't have believed you. Years later, I still love Outside. I'm proud of the stories we publish and the writers, photographers, illustrators, and editors we work with to tell them.
But good stories aren't cheap. When I was in J-school, we were asked to read books about "dying journalism." As I hope we all know by now, journalism isn't going anywhere, but digital media is still difficult to fund on ad money alone. And despite the steep prices of articles, photos, and reporting trips, we've managed to keep our site free for all of these years. We want it to stay that way, and if you're looking to support us in doing so (and if you have the means), please consider contributing to Outside's journalism.
How we can build an anti-racist outdoor industry
Don't just focus on Black grief and Black death. Include Black joy. We are more than our struggle, we aren't just fighting to stop being murdered, we are fighting for the right and the ability to live full lives. We want to ride bikes, climb mountains, traverse slot canyons, and surf waves. Black folks deserve to enjoy the outdoors in every way. We all have to work together in order to make that experience feel truly free so that Black people don't have to risk our lives to enjoy it. —Ayesha McGowan
Help save Coral Cliffs Climbing Gym
For over nine years, Abby Dione has been working with great staff, setters, and the community so that Coral Cliffs has gained national recognition. It is also extremely important to note that this gym is the only one owned and operated by a Black woman in the United States.

Since March 15, 2020, the fate of this community hub has been in question due to the virus pandemic. We will need to raise funds in record time to help Abby secure the lease to the building in light of all of the financial stress of dealing with COVID-19, as well as the extra cost of being diligent and not re-opening prematurely. The fundraiser will run for 30 days!
Last but not least