How the Menstrual Cycle Affects Athletic Performance
Plus, the Sports Bra Project
Good evening! Hope your week's off to a strong start. I'm currently on week 2 of being a bunny household again. When I was little, I wanted a dog sooo badly, and due mostly to various allergy-related reasons, my family couldn't get one. Instead, I got Thumper, a bunny who I walked on a leash, trained to come when called, and basically treated like a dog. He was the love of my childhood.
So when my partner's nine-year-old asked for bunnies, you better believe we spent all day calling and driving all over New Mexico to find one. We found two, and named them Bob Dylan and Star. They've provided a nice, calm distraction during the wild ride of 2020.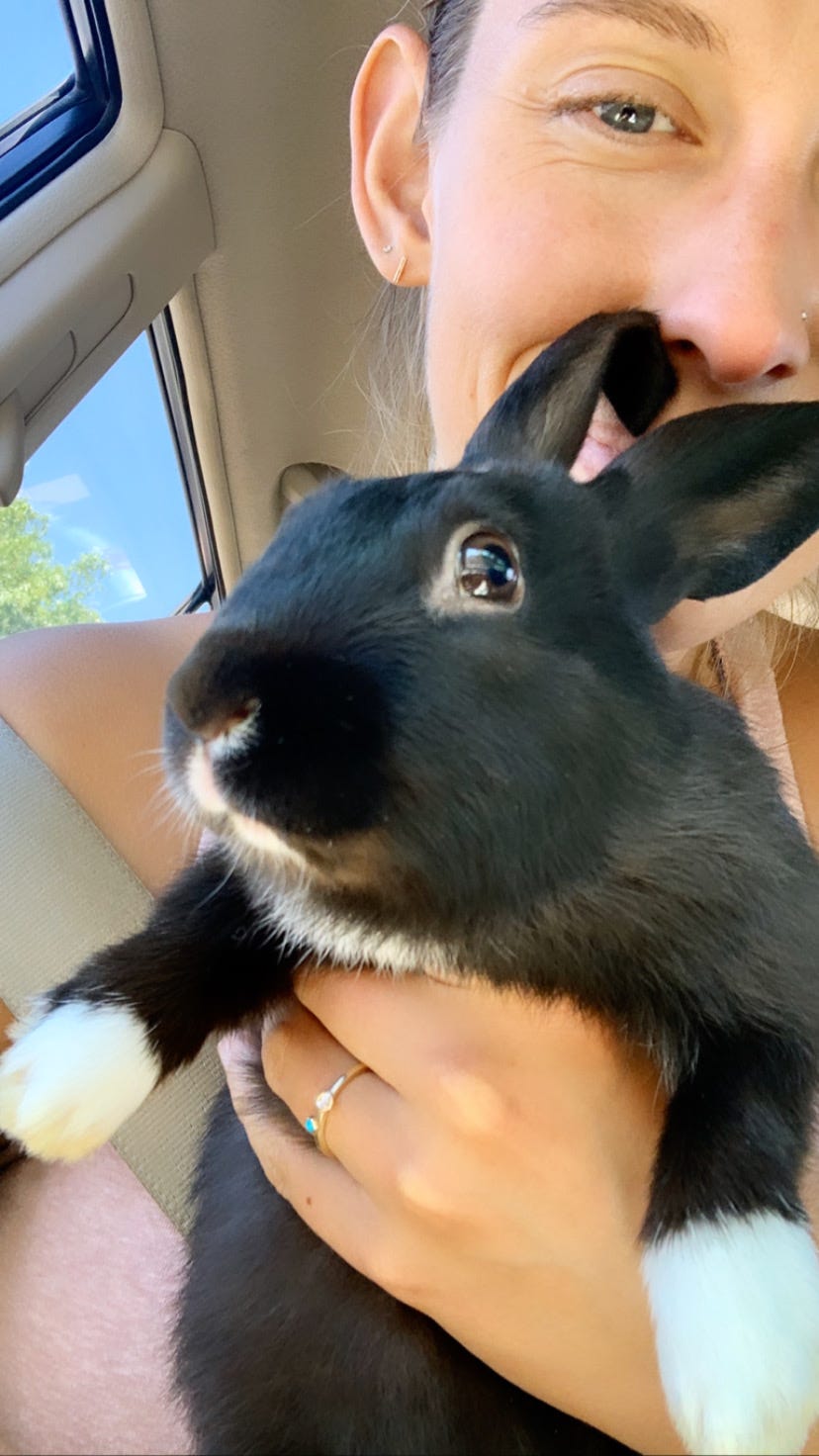 Meet Bob Dylan
What I'm reading
How the Menstrual Cycle Affects Athletic Performance: After an exhaustive search of the literature, researchers conclude that, well, it's complicated. [Alex Hutchinson for Outside]
The Sports Bra Project Breaks Down Entry Barriers: By providing access to basic equipment, a not-for-profit is helping normalize women's involvement in sports at every level. [Samantha Lewis for The Guardian]
For the Navajo Nation, a Fight for Better Food Gains New Urgency: As the pandemic has brought home the importance of the global movement for food sovereignty, members are planting and sharing. [Amelia Nierenberg for The New York Times]
This Yoga Co-Op Is Diversifying Teacher Training: Satya Yoga, the nation's first yoga teacher training program for people of color, is trying to change who's leading yoga classes—which will also affect who participates. [Raksha Vasudevan for Outside]
These People of Color Transformed U.S. National Parks: From Yosemite to Biscayne Bay, these hidden figures helped save natural wonders and historic places. [James Edward Mills for National Geographic]
Brie Larson Climbed Grand Teton with Jimmy Chin: Just watch the fun video!
'Girls Running'
Inspired by high-school phenom Melody Fairchild's groundbreaking running journey, and with the coaching insight from Fairchild and coauthor Elizabeth Carey, Girls Running is a valuable toolkit for middle- and high-school runners. Backed by science, research, and over 100,000 miles of experience, this resource answers the most timely and sensitive questions that girls face when their bodies change and the miles increase. Girls, parents, and coaches will see ways to navigate puberty, mental health, eating disorders, and the pressures of competitive running.
By Melody Fairchild and Elizabeth Carey
Last but not least
Click to read the whole thread on Twitter. (It'll be worth it.)