Having Fewer Kids Will Not Save the Climate
And why vitamins are a waste of money
Good morning! I'm happy to say that after a miserable week with the stomach flu, I appear to be returning to normal.
Instead of me curled up on the couch, where I stayed for four or five days straight, here's a picture from Seattle the weekend before.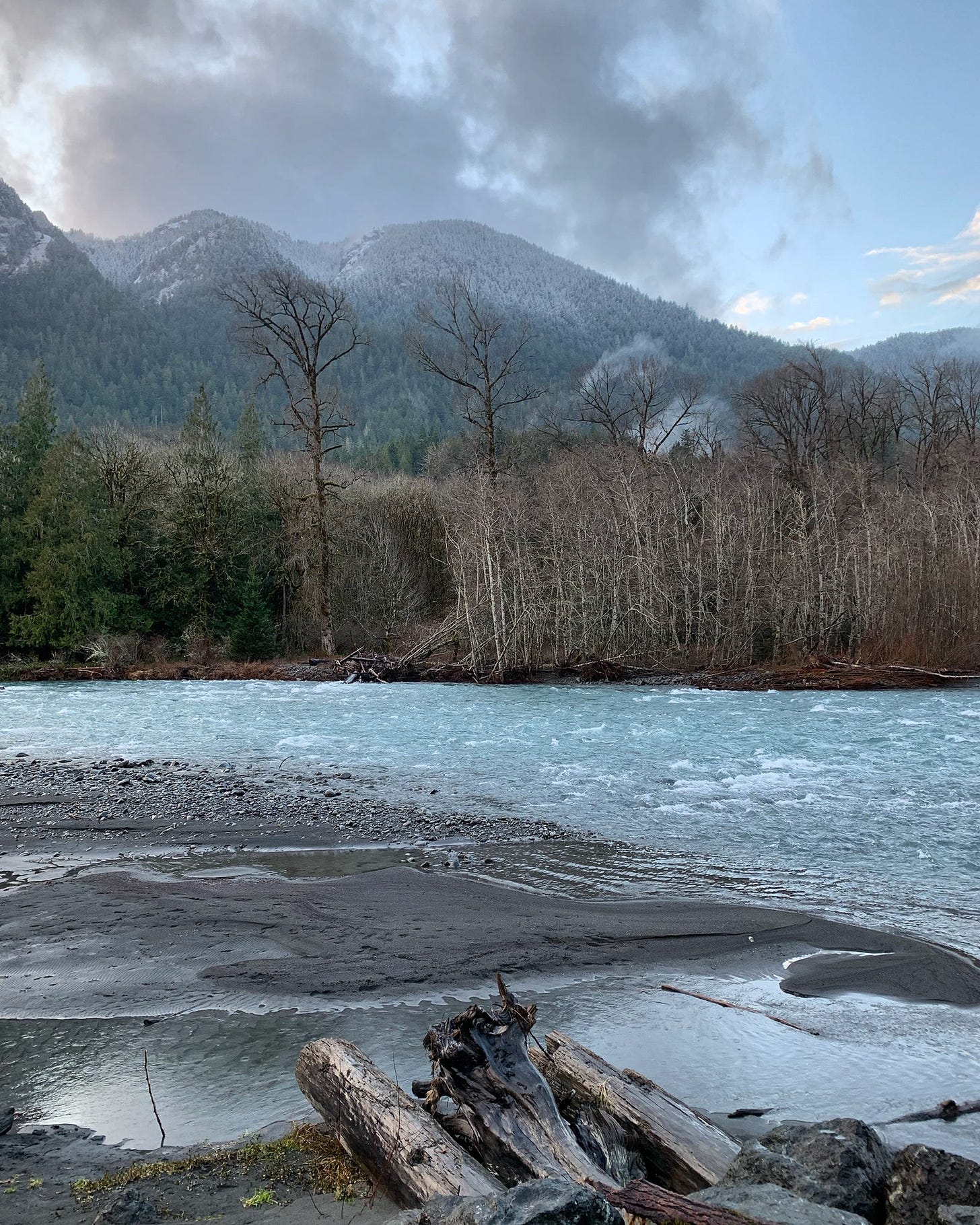 What I'm reading
The Dark Secrets Lurking Inside Your Outdoor Gear: Allegations of abuse have surfaced at a Bangladeshi factory whose multinational owner manufactures for some of the most popular outdoor brands we love. Here's why that should surprise no one. [Joe Lindsey for Outside]
Why Vitamins Are (Almost Always) a Waste of Money: A decent diet will provide all the nutrients you need—save for a few very specific exceptions. [Erin Berger for GQ]
What 'The Call of the Wild' and 'Togo' Are Missing: Disney Plus's 'Togo' and 20th Century Fox's 'The Call of the Wild' deliver as feel-good dog stories, but their portrayal of the human history of mushing is flawed. [Blair Braverman for Outside]
Having Fewer Kids Will Not Save the Climate: Some say you shouldn't have children in the era of climate change. Don't buy it. [Sigal Samuel for Vox]
Green Investing, Like the Earth, Is So Hot Right Now: Sustainable finance has finally hit the big time. Is it time to risk your wallet to save the planet? [Heather Hansman for Outside]
This "Seasuit" Aims to Offer Muslim Women More Access to Surfing: "The portrayal of what a female surfer should look like is pretty limited in the media. There should be lots of options of how to look in the water, and the Seasuit can facilitate that." [Gabriela Aoun for Surfer]
How to Deal with the Regret of a Missed Adventure: Adventures take a lot of planning. But what if all that stress means you don't go at all? [Blair Braverman for Outside]
We launched a new column
Emily Pennington and I have been talking about this column for months. It's finally live!
62 Parks Traveler started with a simple goal: to visit every U.S. national park in one year. Emily Pennington, an avid backpacker and public-lands nerd, saved up, built out a tiny van to travel and live in, and hit the road. The parks as we know them are rapidly changing, and she wanted to see them before it's too late.
Last but not least